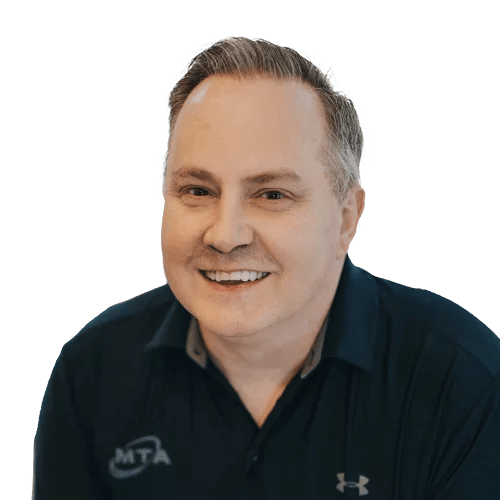 John Sheneman
Enterprise Account Manager
John began his extensive career with MTA in 1994, as a Network Account Executive.
During his incumbency with MTA, spanning more than 25 years, John has held numerous positions including Technology Consultant, Senior Network Account Executive, and Sales Operations Supervisor.
John now serves MTA as an Enterprise Account Manager. In this role, he acts as a resource for prospective and current Enterprise customers to design and implement data network and voice connectivity solutions in and out of Alaska. No matter the project, John has the same goal in mind: to find and provide the right solution to meet MTA's customer needs and business goals.
Outside of work, John is very active in athletics, loves to travel, and is a big fan of music festivals and professional sports. He has been coaching, playing, and mentoring volleyball and softball for 25+ years.
John earned his Bachelor of Arts from Pacific Lutheran University and holds several professional certifications across various sales disciplines.