MTA's Service Area & Geographical Impact
MTA has been connecting Alaskans since 1953, operating a vast communications network spanning 10,000 square miles, roughly the size of Maryland. Our network withstands harsh weather and rugged Alaska terrain to provide critical and reliable communications to strategic military installations, schools, government entities, businesses, and homes throughout fast-growing Southcentral Alaska.
We are proud to serve rural areas where homes and businesses are many miles apart. These geographic disparities create unique challenges and MTA is up to the task.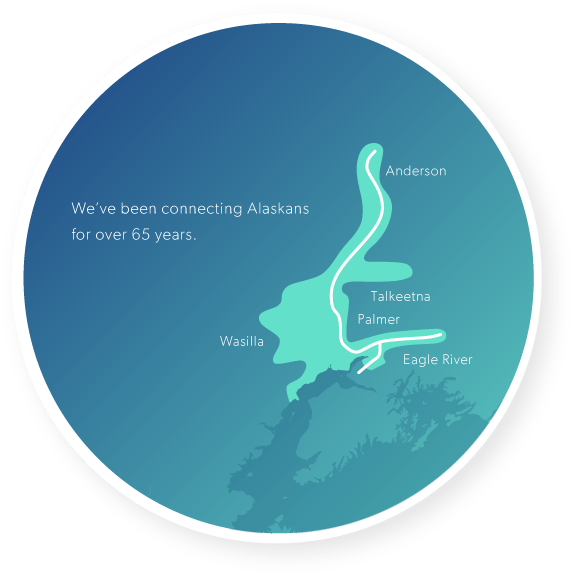 What Is The Alaska Plan?
The network upgrades facilitated by the Alaska Plan allow MTA to improve its network and bring advanced broadband communications to even more rural Alaska communities. We have made the commitment to extend connectivity to parts of our footprint where telecommunications infrastructure would otherwise be infeasible. MTA's construction projects range throughout our widespread network and will help strengthen and grow Alaska's economy. Broadband in rural Alaska will enhance access to information and vital resources like education, medical care, job opportunities, and real-time weather data.
These photos and videos illustrate our commitment to deliver the connections that will enhance the quality of life for all Alaskans. MTA is proud to be a forward thinking cooperative, empowering its member-owners to live a connected life.