The new suite of three apps provides device protection and puts members in charge of their information security
Palmer, Alaska – August 18, 2020 – MTA, Alaska's best choice for technology and communications products, has announced the release of MTA Shield, a suite of three apps that puts members in charge of their WiFi and protects their devices.
MTA Shield provides unique privacy features to keep members' data private both at home and on the go, a variety of user management tools, as well as identity protection features. When combined with MTA's totalWiFi package, members will have greater peace of mind than ever before when it comes to their data security and privacy.
The three apps that create MTA Shield complement and strengthen each other: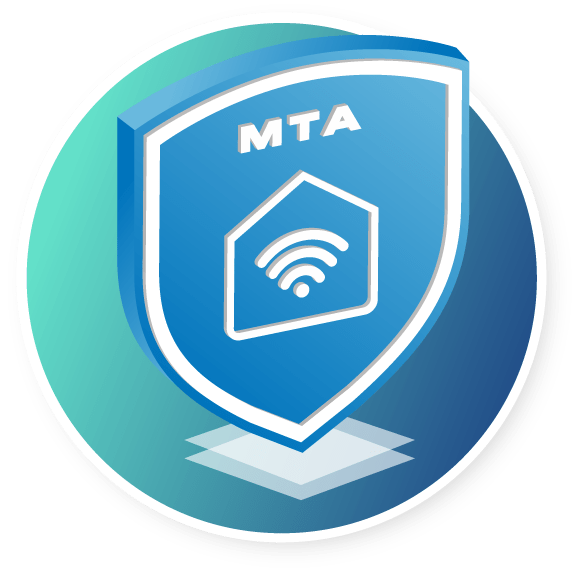 MTA Home Shield works with MTA's totalWiFi gateway and provides advanced transparency and protection for members' entire WiFi network. In addition to preventing attacks on WiFi devices, it also offers content filtering, device and user management. It also provides the ability to set rules, such as screen time limits and pausing WiFi access during certain times for all or specific devices.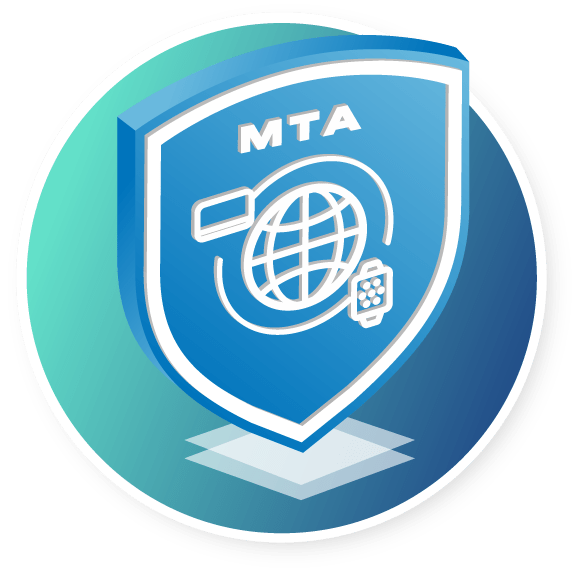 MTA Mobile Shield can be used at home and on the go. Downloaded directly to members' mobile devices, it performs virus and malware scans and offers tools for safe browsing.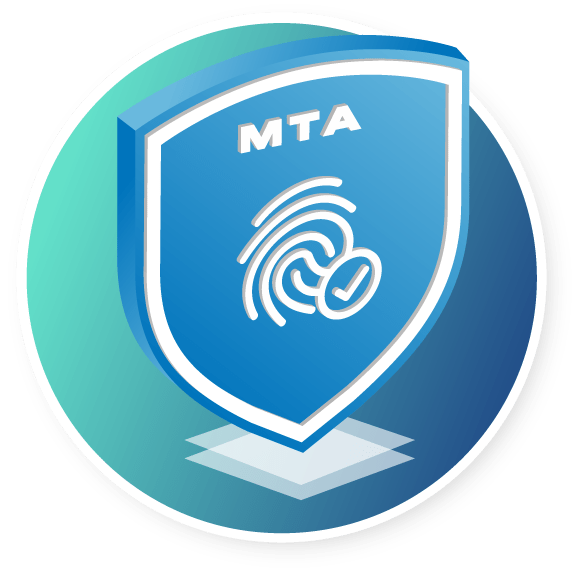 MTA Identity Shield prevents members' personal information from ending up in the wrong places by detecting when their identity information is at risk and helping them take action. It also helps members create and store stronger passwords.
Following cybersecurity classes MTA offered to members, the co-op created MTA Shield as an advanced cybersecurity tool that is easy and reliable for members to use.
"We're constantly trying to better understand our members, their lifestyles and challenges, and create meaningful solutions to empower them to live more connected lives, and we know that the internet and our members' connected devices can be vulnerable to forces outside of their control," said Michael Burke, MTA's CEO. "MTA prides itself on being a compassionate co-op, and believes it is our responsibility to talk about the real need for data security and privacy and provide our members a solution. As a leading technology provider in the fast-growing state of Alaska, we always strive to meet our customers changing needs, we are proud to offer these important privacy tools to ensure they can keep their data secure and WiFi manageable."
In creating the MTA Shield suite, MTA teamed up with global cybersecurity leader F-Secure, which works with top channel partners and over 200 service providers to ensure the enterprise-level security of businesses throughout the world.
"The undeniable benefits that come from connecting more and more of our lives unfortunately can put our home networks, our devices, and even our identities at risk," said Brian Murray, F-Secure's Regional Head of Consumer Security for North America. "Securing against these risks needs to be as painless and practical as connecting a new device. The solutions in this suite combine to provide MTA members the power to easily secure their families at home, and anywhere they go."
About MTA
Established in 1953 as a 100 percent locally-owned and operated Alaskan cooperative, MTA is Alaska's best choice for technology and communications products. As a key player in the economy of Southcentral Alaska, MTA provides residential and business technology solutions to empower member-owners and patrons to live a connected life. Today, MTA remains as one of the largest technology co-ops in the U.S. Be sure to connect with us on Facebook.
About F-Secure
Nobody has better visibility into real-life cyber attacks than F-Secure. We're closing the gap between detection and response, utilizing the unmatched threat intelligence of hundreds of our industry's best technical consultants, millions of devices running our award-winning software, and ceaseless innovations in artificial intelligence. Top banks, airlines, and enterprises trust our commitment to beating the world's most potent threats. Together with our network of the top channel partners and over 200 service providers, we're on a mission to make sure everyone has the enterprise-grade cyber security we all need. For more information, visit www.f-secure.com.