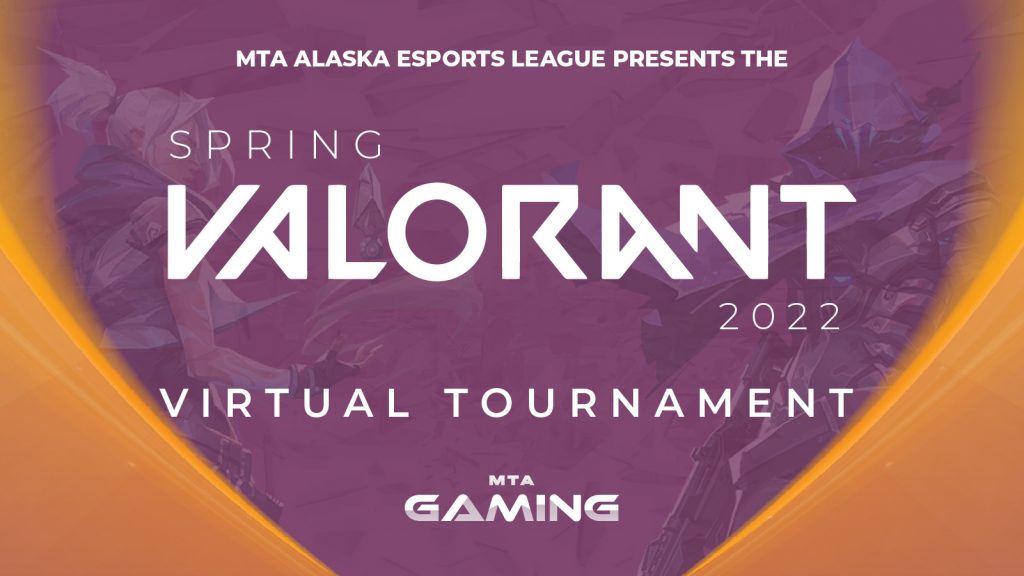 We are excited to invite the Alaska Gaming Community to join us for an all-out Valorant showdown.
Eight teams from across the state will battle it out to claim the title of Alaska's #1 Valorant Team. A $1000 prize pool is up for grabs:
1st Place Team - $625
2nd Place Team - $250
3rd Place Team - $125
May 21 and 22 Check-in @ 11 am AKST on the MTA Gaming Live Discord. Games start at 12 pm.
Register your team at: https://bit.ly/3KQhl9f
ALL PLAYERS MUST REGISTER WITH MTA BY COMPLETEING THE FOLLOWING FORM. THIS IS AN ADDITION TO THE BOOM.TV REGISTRATION. https://bit.ly/3kyTKz1