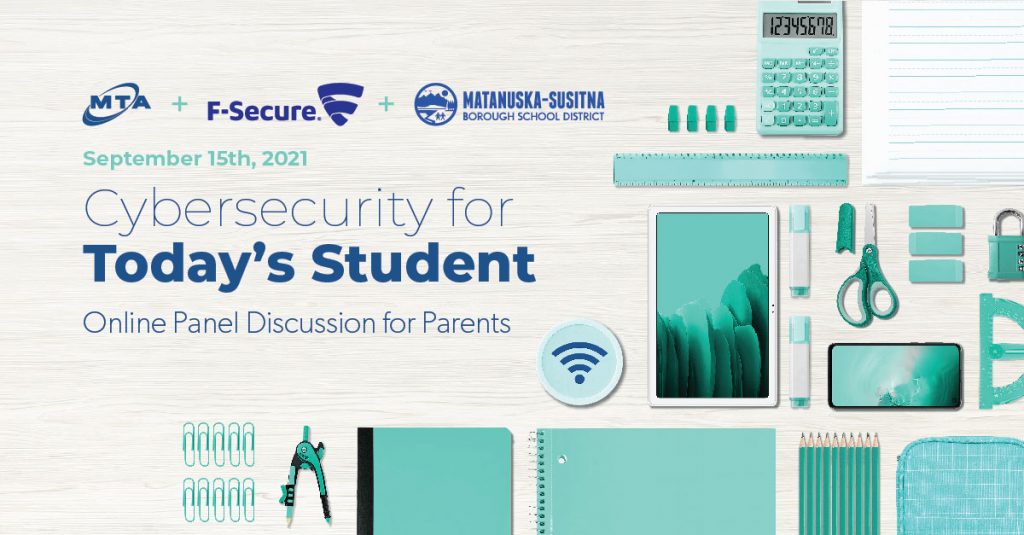 School is back in session! This means that your kids are spending more time online, exposing them to potential threats. Learn about cybersecurity 101, internet safety tips, and how to protect your kids online.
THE EVENT
Join us for a live panel discussion hosted by your local technology leader, MTA, featuring MSBSD, preparing over 40 schools for success, and F-Secure, providing cybersecurity solutions globally.
REGISTRATION
Fill out the form below to register and a Zoom link for registration will be emailed you prior to the event.
Can't join us at noon on September 15th? The event will be recording and the video will be sent to all attendees after the session is complete.
ABOUT THE SPEAKERS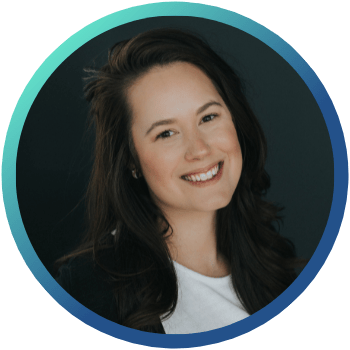 Jessica Gilbert, PR Manager, MTA
Jess Gilbert is the PR Manager for MTA and has been with the organization for nearly four years. With her background in community relations, public speaking, and strategic communication, Jess is responsible for the corporate storytelling for MTA. By working with key community partners, Jess helps MTA's voice be heard throughout Alaska and beyond. A mother of two boys, Jess stays busy in and outside of her career. Jess has a bachelor's degree from West Virginia University and is currently pursuing an MBA from City U of Seattle. Beyond PR, Jess is passionate about the expansion of esports in schools, keeping the Alaskan Native culture thriving, and engaging with other women in technology.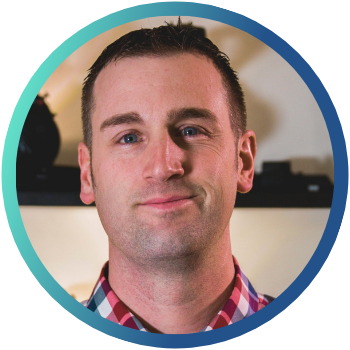 John Notestine, Educational Technologist, Matanuska-Susitna Borough School District
John is currently an Educational Technologist with the Mat-Su School District.  He was formerly a STEM teacher at Wasilla High School and a 21st-century educator. This is his 16th year in education and in that time, he has been the Alaska STEM teacher of the year, Alaska FTC (First Tech Challenge) Robotics coach of the year, a BP teacher of excellence, participated in numerous scholarship committees, worked as the MSEA union's bargaining spokesperson, and served on several educational boards. John pioneered and developed the digital media, computer science, and robotics programs at Wasilla High School. He has taught Broadcast Journalism, AP Computer Science, Robotics, and Digital Media courses. John is an avid outdoor enthusiast disguised as a tech-nerd. His addictions include mountain biking and whitewater kayaking. He loves participating in races including the Susitna 100 and Iditasport Ultra-Marathons.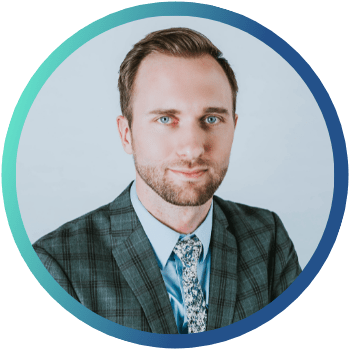 Conor Steadman, Service Marketing Manager, F-Secure
Conor Steadman is a Marketing Manager at F-Secure in New Jersey. In this role he is responsible for helping to shape Operator Partners' successful go-to-market strategy and their customers' journey. His goal is to help his partners sell, support and believe in the F-Secure suite of products with the same confidence and expertise they have in their in-house products.  Conor spent time working for an operator in Alaska and understands many of the struggles common in the space. He also has seen the impact that a strong partnership can have on launching and maintaining successful Value-Added-Services. In his occasional free time, he enjoys exploring what the North East has to offer when it comes to food and outdoor adventures.
HAVE QUESTIONS?
Send us an email at mtamarketing@mtasolutions.com