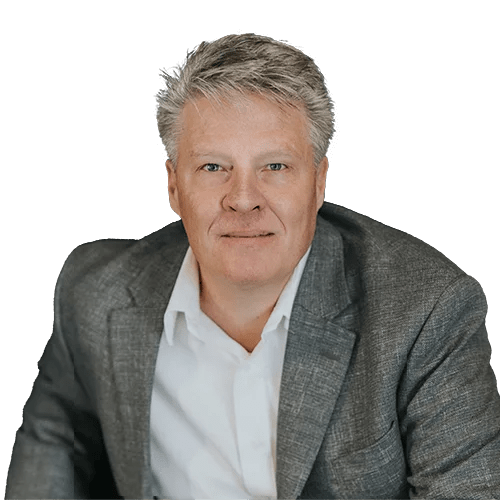 Gary Enloe
Vice President of Product Development
Gary has been in telecom for 37 years, 25 of which have been right here with MTA.
He currently serves as Vice President of Product Development, overseeing all product development efforts, including consumer, enterprise, and wholesale. Gary's methodical approach to his work enhances the Product Development and Commercial Solutions team, crafting the best products and customer experiences in the state.
Over the course of his 37-year career in the communications industry, Gary has held varied positions across both engineering and operations. He began his career at MTA as a Central Office Technician, eventually climbing the ladder and serving as a Network Maintenance Engineer, Network Maintenance Engineering Supervisor, and Product Development Manager.
Outside of the office, you can find Gary living the Alaska life: hiking, fishing, rafting, and taking on the occasional DIY project.
Gary holds an Associate Degree in Applied Science, Electronics Engineering from the Denver Institute of Technology — what is now called Westwood College.