Government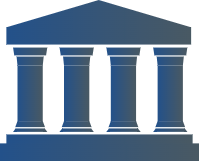 Secure, Diverse & Robust Connectivity Anywhere in Alaska
Federal and SLED applications demand a secure, reliable and high-bandwidth network along with a provider that understands the complexities of the procurement and service delivery processes.
You can count on MTA Wholesale to streamline the procurement process with dedicated expertise. Government entities have turned to us for decades to provide customizable networking solutions that are ultra-secure. With a service area that spans over 10,000 square miles and now includes AlCan ONE, the first and only all-terrestrial fiber network from Alaska to the lower 48 and beyond, you can connect not only within Alaska but from Alaska to the rest of the world.
Our innovative infrastructure and partnerships enable secure connections from Alaska to any major hub in the contiguous 48 and beyond. Tapping into our expansive network enables you to reach strategic endpoints—no matter how remote they may be—with carrier-class services tailored to your deployment.
Federal
Connectivity to the Lower 48
Alaska's submarine networks have served the region well for years, but the existing infrastructure is increasingly at risk. Age and potentially catastrophic geographic events are driving the need for innovative new connectivity between Alaska and the Continental United States (CONUS).
Now, federal agencies can diversify beyond undersea fiber optic transport with an all-terrestrial line built by an Alaskan-owned company. AlCan ONE empowers the Last Frontier to expand into new terrain. Government entities not only benefit from a robust, expansive network and all Alaskan workforce, but from our 70 years of experience and carrier relationships. Our unique Alaska footprint enables flexible connectivity solutions designed to support continued growth.
Secure
Advanced encryption and DDoS defense provide secure data transport from Alaska to the contiguous United States and beyond.
Modern
Connect anywhere in Alaska and beyond with secure, flexible connectivity solutions tailored to your needs.
Scalable
Harness the power of scalable bandwidth beyond any other available network to Alaska.
State and Local Government and Education (SLED)
Connectivity Made for Alaskans, by Alaskans
Forward-thinking state entities require a scalable network that can support future bandwidth demands. As one of the largest cooperatives in the nation, MTA Wholesale has been building the foundation to support Alaska's growth for decades.
With an expansive network both within Alaska and to CONUS through AlCan ONE, SLED customers can leverage right-sized bandwidth solutions and enjoy lower transport expenses. A reliable, lightning-fast, secure connection is paramount in bolstering the state's economy—now and for years to come.
Reach
Take advantage of an expansive network that that serves over 30,000 members and spans 10,000 miles, which includes AlCan ONE, Alaska's first all-terrestrial line that connects the state with CONUS.
Reliability
Experience the difference of carrier-class capabilities combined with personable, 24/7/356 expert support.
Experience
70 years of experience uniquely positions MTA Wholesale to deliver solutions that align to any procurement process.