"We live here and care about this state. We want it to be vibrant, healthy, successful, diversified and attractive for future generations. We're creating unlimited possibilities with limitless bandwidth capacity."
—Michael Burke, CEO of MTA
Solutions Powered by Experience
Nearly every aspect of modern business relies on reliable, scalable bandwidth. But not all bandwidth is created equal. As an Alaskan-owned company, we are committed to supporting enterprise, government and wholesale partners with scalable, low-latency networking solutions that can support the latest applications and transfer massive amounts of data fast.
Ethernet
MAN/WAN MPLS
Ethernet Private Line
Ethernet Virtual Private Line
Ethernet Private LAN
Dedicated Internet Service
2 Mbps to 10 Gbps
Secure, unique static IP address
Scale bandwidth on-demand
Long-Haul Transport
1 Gbps to 100 Gbps
All-terrestrial fiber
Unmatched geographic diversity and survivability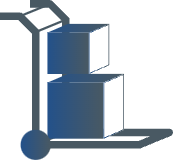 Wholesale
Dependable Connectivity Anywhere in Alaska
Tap into carrier-class connectivity anywhere in Alaska with the dedicated support of a locally owned business. Carriers have relied on our creative, innovative connectivity solutions since 1953, and today our robust, expansive network supports over 30,000 members.
We've built our business with intention, focusing on steady growth and smart investments, including the recently completed AlCan ONE, Alaska's first and only all-terrestrial fiber line. In addition to this pioneering expansion, wholesale carriers and content delivery networks benefit from our longstanding relationships with Alaskan, national and international carriers.
Such an expansive footprint throughout the state uniquely positions us to extend services from Alaska through Canada and into any major hub in the United States. Our network means carriers can rely on specifically engineered bandwidth to deliver robust connectivity anywhere in the state for decades to come.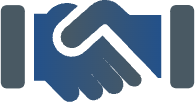 Integrators & Resellers
Deliver Robust Connectivity
Your customers are poised for future growth and innovation. But in order to take advantage of the technologies of tomorrow, they'll need more from you today: faster data transmission, higher capacity connectivity and the flexibility to scale.
When you work with MTA Wholesale, you get an Alaskan cooperative with 70 years of experience and a legacy of innovation. What's more, you enjoy high-touch support and carrier-class capabilities that enable growth.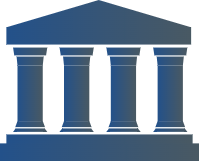 Government
Secure, Diverse & Robust Connectivity Anywhere in Alaska
Federal and SLED applications demand a secure, reliable and high-bandwidth network along with a provider that understands the complexities of the procurement and service delivery processes.
You can count on MTA Wholesale to streamline the procurement process with dedicated expertise. Government entities have turned to us for decades to provide customizable networking solutions that are ultra-secure. With a service area that spans over 10,000 square miles and now includes AlCan ONE, the first and only all-terrestrial fiber network from Alaska to the lower 48 and beyond, you can connect not only within Alaska but from Alaska to the rest of the world.
Our innovative infrastructure and partnerships enable secure connections from Alaska to any major hub in the contiguous 48 and beyond. Tapping into our expansive network enables you to reach strategic endpoints—no matter how remote they may be—with carrier-class services tailored to your deployment.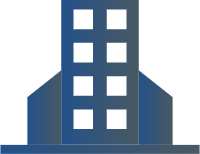 Enterprise
Connecting Alaska & Beyond
Connectivity is the lifeblood of today's business. Oil and gas, healthcare, financial services, education—these industries can't innovate with limited bandwidth. They need high-capacity, low-latency connectivity to support global commerce, large data transmission, real-time communication and accessibility for an increasingly remote workforce.
MTA Wholesale is committed to making it easy to do business in Alaska—today and for years to come. We understand that increasing bandwidth demands are inevitable. Your growth is supported and protected by a network that is intentionally engineered to handle mission-critical bandwidth requirements and help open opportunities like never before.
Why MTA Wholesale?
MTA Wholesale supports the future of Alaska now with limitless bandwidth capacity backed by a veteran team.
Carrier-class service and support leveraging partnerships that unite networks across Alaska
AlCan ONE is Alaska's first and only all-terrestrial fiber network linking Alaska to the world
Expanding footprint since 1953 shows we're here for you for the long-haul
No matter where you need to connect — in Alaska or beyond — we deliver
Network and colocation services tailored to your needs
30,000+ members makes MTA Alaska's largest Alaska-owned and operated telecommunications provider
Discover our robust and flexible wholesale solutions today.