2021 Annual Report
Welcome to the 2021 Annual Report.
When I look at the people that make up MTA's workforce, I see the spirit of Alaska. Our line crews, engineers, member service teams and others represent the talent and drive that make this state so unique. Each year I serve in this role, I grow more and more impressed by the success they're able to bring, not just to MTA as a co-op, but to Alaska as a state.
While 2021 brought significant progress in the battle against COVID-19, our entire team at MTA remained focused on how we could best support students, businesses and any area residents who were still feeling any direct or ripple effects. Through this process we have learned that closing the digital divide is about more than enablement, it's about education and meaningful investments.
Our efforts on this front have not been limited to members in our service area though; MTA as an organization has undertaken a variety of efforts to transform our already strong and nimble workforce into one that is prepared for any future crisis or lifestyle shift. By creating a remote-ready workforce and investing in transformative workspaces, we are creating the workforce of the future.
Expanding reliable broadband access in rural areas is crucial for students pursuing an education, entrepreneurs working to keep their small businesses running and patients in need of telehealth services. It's also vital for the virtual communication necessary to keep people connected with their various support systems throughout the pandemic and beyond.
2021 was also a year of recognition for the various teams within MTA, further identifying them as the thought leaders in the industry. Whether it's our first-rate marketing efforts, our creative sales solutions, or being honored as one of Alaska's Top Workplaces, these accolades prove that we have the right people leading the right projects.
Our award-winning MTA Gaming Tournament also reached new levels in 2021, launching Alaska' first Esports League. The MTA Gaming League continued our efforts to connect our membership and community in new ways, further opening doors for gaming enthusiasts in our area. This effort also raised funds for the MTA Foundation through meaningful sponsorships.
MTA didn't just open metaphorical doors in 2021, we also opened the doors of our tech-centered community space in Wasilla to key partners. Participants of the MSBSD Girls Who Code Camp had the chance to enjoy the Valley's newest tech hub on the final day of their weeklong camp. Our vision for the future of this facility is a collaborative space that fosters economic development for the community, and we are off to a tremendous start.
Whether we are connecting Alaskan residents throughout the state, partnering with our communities, or modernizing the way our team works, the focus remains on our people.
As long as the future is bright for Alaska and its people, it remains bright for our co-op.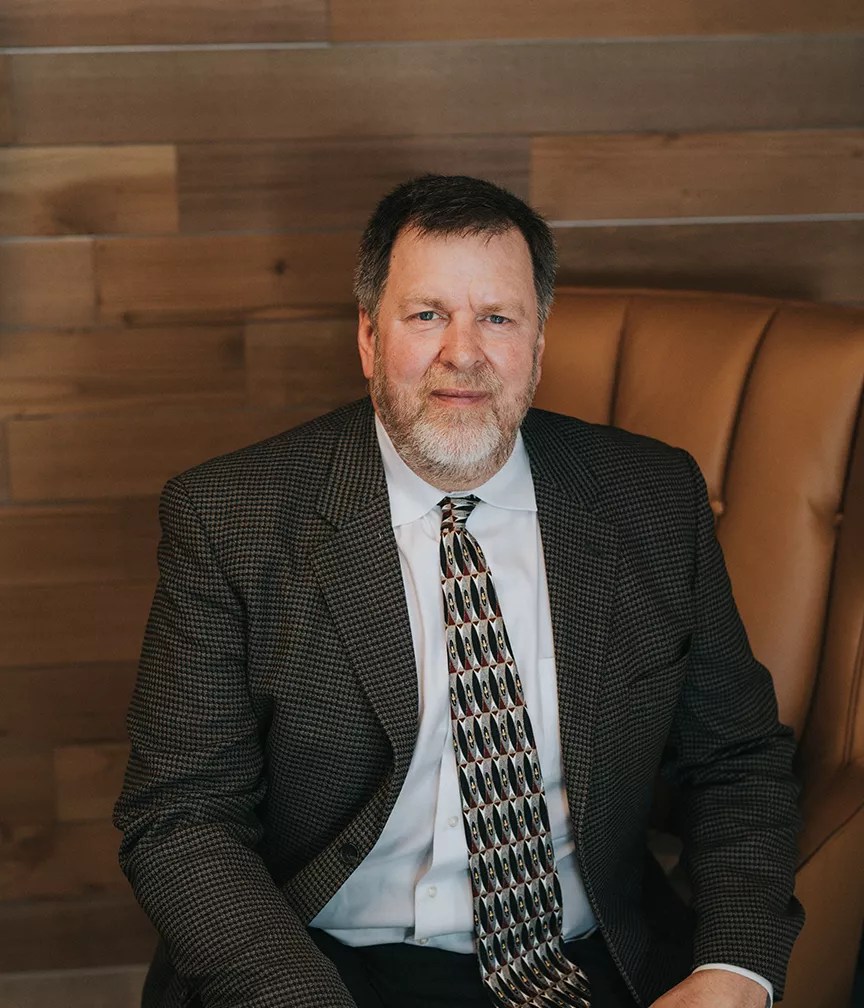 Ken Kincaid
Chief Governance Officer
Ken Kincaid is a born and raised Alaskan, with deep roots in the Valley and an extensive history as a business owner and employer. With a keen interest in real estate and almost two decades of experience in commercial real estate, Director Kincaid became the youngest of his peers to receive the MAI designation by the Appraisal Institute. He's served as an MTA Board member since the start of 2019, and provides seasoned business experience to help guide the Association in its endeavors. Kenn is honored to serve as the Chief Governance Officer of this dynamic board and remains committed to helping the team assimilate the immense and complex information on new business ventures as it continues to play an integral part in the socio-economic development of the Mat-Su Borough and beyond.
Looking back at the last few years, it's clear that MTA as an organization and as a co-op have made enormous strides in terms of growth and innovation. But what's almost more impressive is the stability that our team has maintained amid some of the most difficult times our communities have faced.
While the COVID-19 pandemic caused some companies to halt operations, we doubled down on setting MTA and its members up for success in the future, whether that meant connecting those in need or bringing our workforce into the future. Where other organizations may have become more fractured and challenged by logistics, MTA has become nimbler and more cohesive.
We support management's initiatives to enable remote work capabilities, ensuring the safety of our employees and members alike as well as the future of MTA's operations.
Safety is always at the forefront of MTA's operations and member engagement. MTA is committed to making sure students can safely receive an education, whether there is a pandemic or hurricane force winds raging outside. MTA's work on this front in 2021 included student discounts, complimentary upgrades, and special pricing for disenfranchised families in our community.
We're also making sure our community members have the tools they need, no matter what Alaska throws at them. Virtual technology webinars, a 24-hour, local support center, and a true dedicated line are ways that we go above and beyond for our membership.
More than anything, the team that MTA has had in place these past few years – from the C-suite to the line crews and everyone in between – has ensured that our members can rely on us for decades to come, and that we will be prepared for whatever life throws at us.
We know that in order to ensure we're meeting our communities' needs, we cannot simply address their needs today – we must meet the demands of tomorrow. That's why we've continued to build out and invest in network expansion, so our children and grandchildren may face the same bright future and opportunity that Alaska looks toward today.
MTA has always placed an emphasis on meeting the current needs of our members, but behind-the-scenes our line crews and other team members are constantly involved in a frenzy of forward-looking activity. That was especially the case in 2021, when we were proud to spend more than $30 million on capital additions, improving our network and infrastructure for the future of this state.
We undertook an ambitious effort to convert all of our equipment from Asymmetric Digital Subscriber Line (ADSL) to Very High-Speed Digital Subscriber Lines (VDSL2). Not only does this improve the speed and reliability of our network, but it also reduces truck rolls for future speed upgrades on active ports that are VDSL2 capable.
We used the short construction season to drive more fiber into our robust network, with new fiber placed at over 1,200 locations and 150 locations upgraded with extended fiber facilities and 23 new (VDSL2). Over 60 miles of fiber were placed in total.
Our work closing the digital divide remained front and center. Making broadband more accessible throughout Alaska is also one of the reasons we undertook the massive AlCan ONE fiber network project in 2020 (connecting Alaska to the Lower 48 over the State's first all terrestrial fiber broadband network) and continue our Alaska Plan build-out to provide our service areas with better connectivity.
Given our requirements as part of the Alaska Plan to report on progress by conducting network speed tests, we've proven that 28,616 structures are compliant with the 10-year benchmarks. We are pleased to be ahead of schedule and under budget as we move toward these important goals, factoring in long-term needs decades from now just as much as short-term priorities.
Investments in our network infrastructure provide economic support to local businesses, helping to keep our communities vital. To demonstrate the impact of this support, in 2021, MTA purchased more than $27.9 million in goods and services from Alaskan companies – bringing it all back home for our members and communities.
All of this collective work means that our members will continue to have the best network in Alaska – one that is only getting better.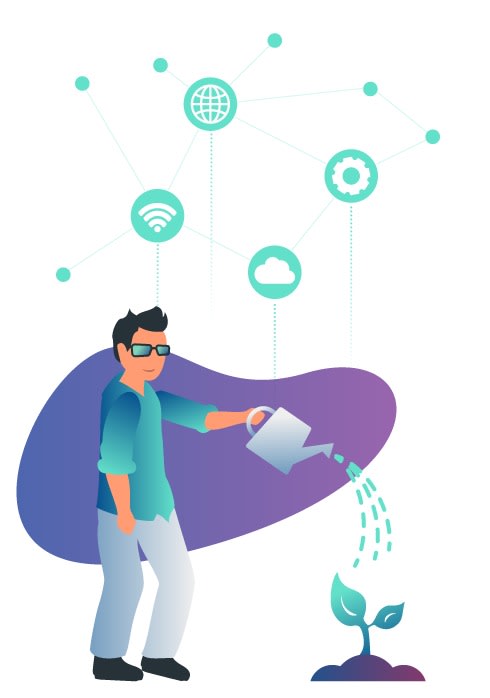 2021 marked another year of growth, innovation and new projects for MTA. Thanks to the hard work of our team, we've been able to achieve great progress, despite notable material shortages and massive lead times on items like metal products and fiber optic cable.
The work associated with the USDA ReConnect grant we received in 2020 has resumed following the winter, and once finished, this project will deliver high-speed broadband to over 200 locations in the Willow area. MTA will continue to explore grant opportunities that promote the expansion of fiber broadband.
The recent passage of the bipartisan Infrastructure Investment and Jobs Act has enhanced the roles that we see ourselves as: landscape architects. We anticipate its passing will change the broadband landscape in our great state for generations to come. This law prioritizes funding to community-built networks and co-ops like ours, rather than offering incentives to large, private companies – giving back to communities and their businesses along with the individuals using broadband in them.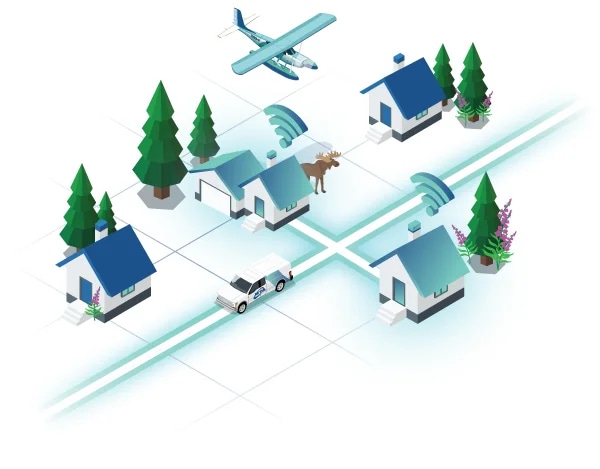 This law also includes various opportunities for rural and tribal communities, including Middle Mile Broadband Infrastructure grants and funding for Tribes through the Tribal Broadband Connectivity Grant Program.
Since the Alaska Plan's inception in 2017, broadband in Alaska has continued to grow exponentially, and MTA is proud to have invested over $185 million in our network, deploying over 550 miles of additional fiber optic cable and upgrading thousands of locations to higher-speed broadband.
The extension of the Alaska Plan is critical to future broadband deployment as it allows us to provide broadband to areas that would never have been upgraded due to the high cost of construction and geographic challenges.
CEO Remuneration Statement
Pursuant to MTA Bylaws, Article VI, Section 5(g), CEO remuneration, including the value of benefits for the year ending December 31, 2021 has been certified by the Secretary of the MTA Board of Directors in the amount of $569,248.36.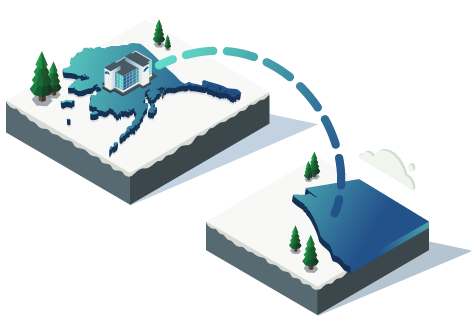 While each year is packed with behind-the-scenes action focused on expanding our network and increasing its reliability, 2021 was particularly busy.
Since the completion of our historic AlCan ONE project – the first all-terrestrial fiber line from Alaska to the Lower 48 – MTA has continued to build on that success. Every day, our team researches and moves forward with new opportunities to provide diverse routes and redundancy to better improve the member experience.
In 2021, we added network capacity on a subsea fiber connection that completely backs up our terrestrial capacity, making it the first time in MTA's history that we've had a 100% redundant and diverse network cost controlled by us. The two updated routes also provide commercial members with a vastly improved level of internet connectivity, allowing us to peer with Tier 1 IP providers in Seattle and Portland and leaving MTA unmatched in Alaska in terms of diversity and resilience.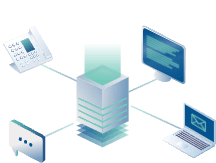 For residential users, we've introduced new technology like vectoring, which brings higher bandwidth profiles to more member locations, and have continuously improved our totalWifi™ product to better serve members in terms of performance and security.
Throughout all of these improvements, Alaska comes first. And that means that our members come first – including those who need a little extra support.
We've continued working with the Affordable Connectivity Program to provide eligible members with a monthly discount; as well as the Mat-Su Borough School District (MSBSD) Student Broadband Program, which provides discounted service to eligible households, in partnership with MSBSD and the Mat-Su Health Foundation.
In today's world, the health and education of our communities is dependent on us being connected. MTA takes seriously its mission to empower its member-owners and patrons to live a connected life, and supports endeavors to create technologically intelligent communities.
As our community has worked together over the last few years to overcome challenges that wedged between us and our way of life, we've been reminded of how special our people are – not just MTA's team members but the leaders, business owners, educators, students and trade workers that make up the fabric of our communities.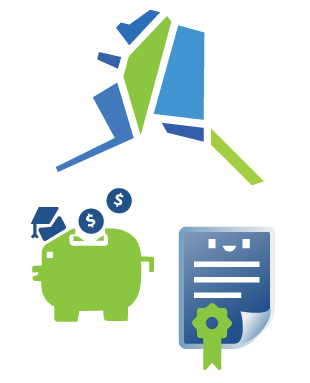 Thanks to you all, we've continued to direct funds directly into Alaska's future via the MTA Foundation. This nonprofit organization awards a range of scholarships to support Alaskan students' education and development of technical skills. In 2021 alone, the MTA Foundation gave out $75,000 in scholarships to students throughout Alaska, and donated over $100,000 to local organizations.
To help the Foundation help our communities, the annual MTA Gaming Tournament has continued to expand and 2021 marked its evolution into a full-blown esports league. Aside from bringing our community together (along with special guest participants like former Seattle Seahawk Luke Willson and gaming personality Logan Kimmell), the league brought in more than $33,000 to the MTA Foundation.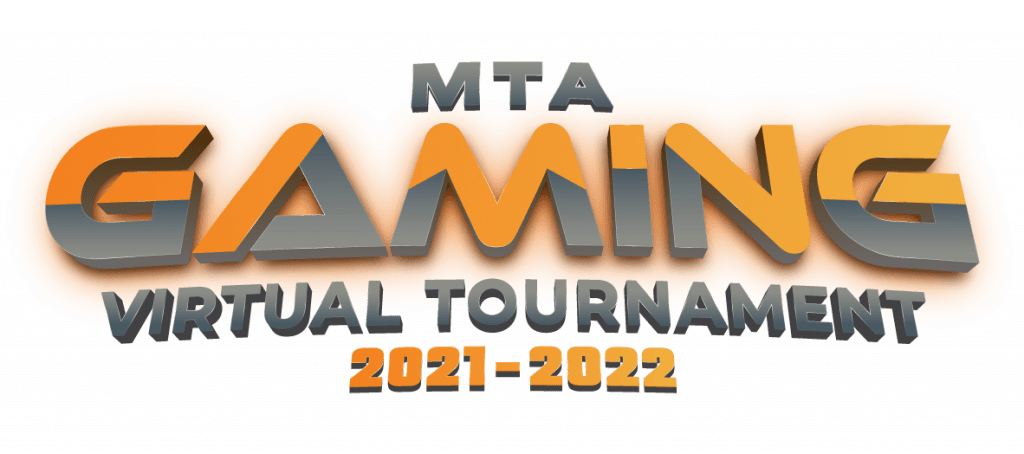 As we continue to find new ways to inspire students and future tech leaders throughout the state, MTA was proud to serve as the official technology partner of the Matanuska-Susitna Borough School District's Girls Who Code Camp last summer. During the week-long summer camp, MTA COO Wanda Tankersley served as a keynote speaker, and participants also spent a full day of education at our retail and community location at the Shoppes at Sun Mountain.
Just under two years since its launch, our location at the Shoppes has already served as the home of the annual MTA Gaming Tournament, numerous employee gatherings, IBEW apprenticeship training, and more. Looking toward 2022, we're thrilled about the opportunities it will provide our community.
As an Alaskan company, partnering with our tribes and First Nations is not just important, it's our responsibility. In 2021, we strengthened those partnerships through quarterly communications, ongoing conversations between leaders, and a fierce dedication to solving the connectivity needs of those communities.
More than anything, we're focused on keeping our people connected, so there is no student missing out on an education due to technical issues and no business feeling unsecured or unprepared. MTA will keep working with you and for you.
"A chain is as strong as the weakest link." At MTA, we believe that in order for our co-op to prosper, we must ensure each and every one of our employees are given the support, resources, and education they may need to be equipped for success. Our team makes us who we are, and we remain committed to investing in them every step of the way.
Closing the digital divide within our communities can only happen if we first address knowledge gaps within our own workforce. In 2021, we invested nearly 30 hours of training per employee, which was an additional 14 hours per employee than we saw in 2020. We keep track of this training data in individual employee transcripts to ensure we're providing our staff with the skills needed to support MTA's growth and be well equipped for the future.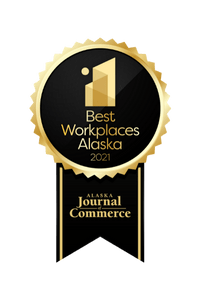 One of our greatest opportunities to foster our workforce is by prioritizing their health and safety above all. When COVID struck in March 2020, we made the difficult decision to send 100% of our workers with remote working capabilities home. Key collaboration across many departments then allowed us to implement robust safety protocols, in accordance with CDC guidelines, throughout each of our facilities.
We'd like to extend special thanks to our Warehouse and Facilities teams for the roles each of them played in ensuring we had adequate stocks of PPE, sanitizing work areas and even assisting us in transitioning other teams to remote work as needed.
After two years (and extensive contact tracing), we're beyond proud to say that MTA has had zero work-related COVID cases. While we officially welcomed everyone back to our headquarters in March 2022, we've also embraced the hybrid phenomenon as a way to uphold a work/life balance. Employees now have the opportunity to work three days a week in the office and two days a week from the comfort of their homes, or wherever else they please.
Our employees' physical, mental and social well being is another area of emphasis, so creating an outstanding office environment is a must. We've undergone a series of facility renovations to ensure employees have more ergonomic environments, mother's rooms and more collaborative spaces with an abundance of natural light. We've also introduced an in-office bistro as a place for our staff to refuel and reconnect.
We know the pandemic has made the past few years volatile, to say the least, but we've been working tirelessly to ease the burden on those who make up the MTA team. We extend our sincerest gratitude to each one of you for showing up every day, and putting your best foot forward to make MTA and its workforce the best it can be.