MTA Annual Membership Meeting & Tech Showcase
Wednesday, June 7, 2017
Raven Hall, Alaska State Fairgrounds, 2075 Glenn Highway, Palmer
Schedule of Events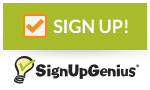 Register for classes here.
Classes include:

Cybersecurity at Home: Tips for Protecting Data in the Digital Age
Kick the Cable Habit - New Options for Watching TV
Smartphone 101 (Android and Apple sessions)
myMTA Online Tool and eBill

Demonstrations include:

Virtual Reality Experience
Four-time Iditarod Champion Martin Buser
Home Automation Demonstration
Board Candidate Information
Forms:
Submitted Reports:

2017 MTA Annual Meeting Notice

2016 MTA Annual Report
2017 Election Materials
Election packets: These will be mailed at the beginning of May and will include:
Annual Meeting Notice – contains election voting instructions (via mailed ballot or online voting), candidate information and any recommended bylaw changes
Ballot
Ballot Return Envelope – requires signature on the outside.
Password Mailer: This will be a postcard mailed separately from the election packet that will contain a password that is required for online voting.